Cyber S.W.A.T. in the News
Three Iredell County schools will be first to add Cyber Swat program.
Kids talk to kids, friends talk to friends.
That's why the Iredell County Sheriff's Office and Iredell-Statesville Schools will be the first to bring the Safe Surfin' Foundation's Cyber Swat program to North Carolina. They hope the program's peer-to-peer approach is more effective in teaching kids how to protect themselves on the internet.
2 Schools Participating in Cyber S.W.A.T.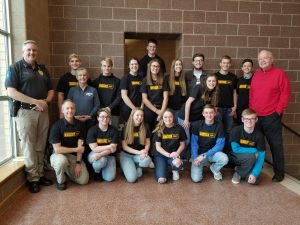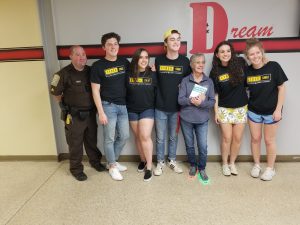 Green River High School in Green River, Wyoming (left) and Jefferson Forest High School in Bedford County, Virginia.
Bedford County Sheriff, wife prepare to launch Cyber SWAT in 8 different schools across US
BEDFORD, Va. – When Bedford County Sheriff Mike Brown and his wife Janet started Cyber SWAT, a program to promote internet safety for teenagers, they didn't imagine it going global.
"Quite frankly, I was hoping. But did I see it coming as quick as it came? No," Mike Brown said.
Nearly three years since it began, the Browns' program is making an international impact.
The pair recently went to the Vatican to talk about Cyber SWAT.
And on Wednesday they met with another potential sponsor.
"This individual would like to see this program in Canada. He's from Canada. But it is international," Mike Brown said.
Sheriff & Dr. Brown present program to combat human trafficking at the Vatican
BEDFORD Co., Va. (WSET) — Bedford County Sheriff Mike Brown and his wife Dr. Janet Brown, a professor at Liberty University, are back from the Vatican after presenting a program called Cyber SWAT to the Global Sustainability Network.
The network focuses on battling human trafficking and sexual slavery throughout the world.
Brown and his wife started Cyber SWAT a few years ago to help students educate and mentor their peers and younger students about internet safety.
And now the program could potentially go international.