About Cyber S.W.A.T.
The Cyber S.W.A.T. program was successfully piloted at Jefferson Forest High School in Bedford County, Virginia. The current initiative consists of an expanded pilot program, implementing Cyber S.W.A.T. in approximately five additional schools. Pilot schools will have the unique opportunity to experience this innovative program and to provide feedback as its creators work to prepare it for a wider launch. The Cyber S.W.A.T. program was created by the Safe Safe Surfin' Foundation (SSF). The National White Collar Crime Center (NW3C) and SSF have partnered on this initiative with initial funding being awarded by the Community Oriented Policing Services (COPS) office, a Department of Justice entity.
Why it matters
The online space has joined schools, neighborhoods, and homes as part of an integrated community ecosystem. Teens' conversations, their friendships-their lives-have moved online very rapidly over the last few years. Just as they learn how to be safe in other situations, teens need to learn to navigate their online communities safely, making positive choices and avoiding unnecessary risks.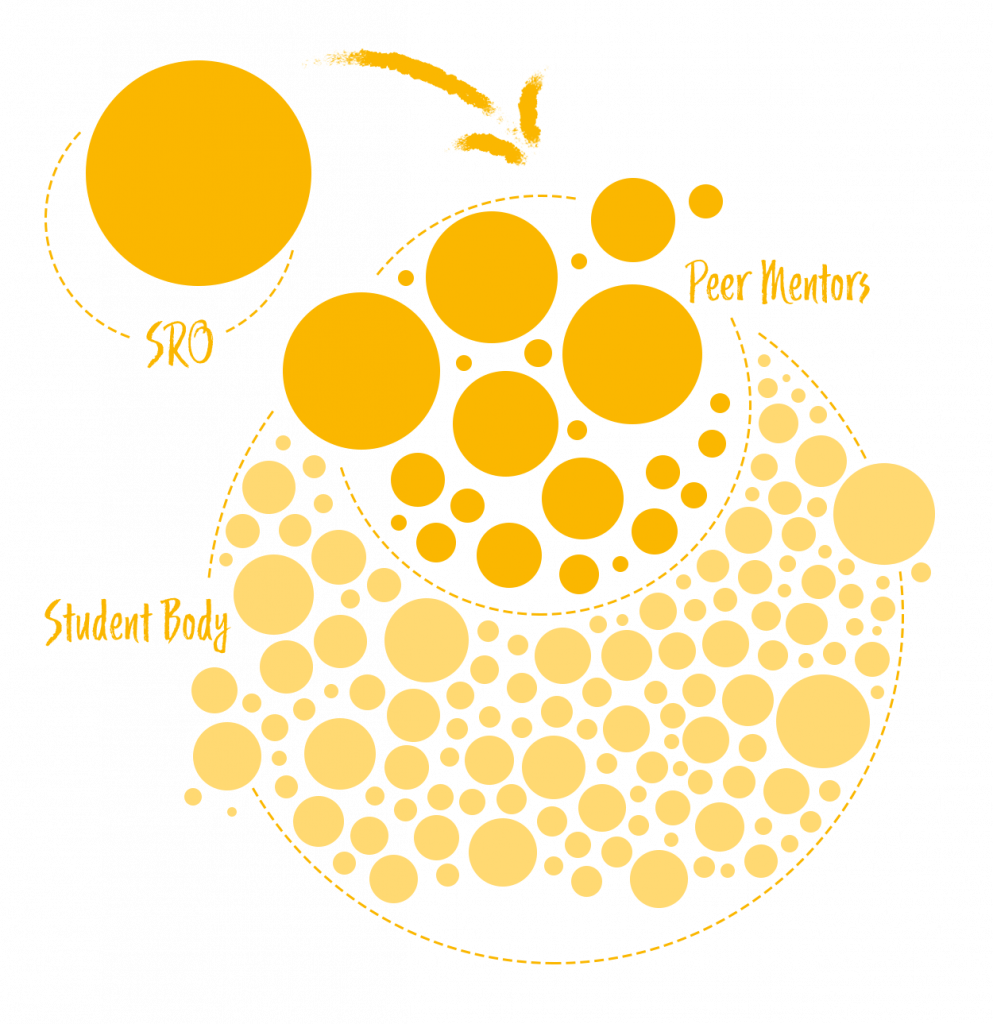 How it works
School resource officers help Cyber S.W.A.T. peer mentors learn the principles of online safety. This close-knit group tackles tough conversations about bullying, online predators, and other online risks. The peer mentors then reach out to other high school and middle school students, sharing what they've learned and presenting projects they have created to tell real stories about online safety and online risks.
What is social cognitive theory?
The Safe Surfin' Foundation
Founded in 1998 by Sheriff Mike Brown of Bedford County, Virginia, The Safe Surfin' Foundation is the educational arm of the Southern Virginia Internet Crimes Against Children Task Force, formerly known as Operation Blue Ridge Thunder. Through its interactive website, special events, printed materials, PSAs, and other educational initiatives, Safe Surfin' educates the public about internet crimes involving children and works proactively to increase cyber safety awareness for internet users of all ages. Safe Surfin' works with the U.S. Department of Justice, school systems, public libraries, law enforcement agencies, and corporate sponsors to expand its educational outreach.
The Safe Surfin' Foundation enjoys the professional endorsements of the Fraternal Order of Police, the National Sheriffs' Association, the National White Collar Crime Center, and the University of Tennessee Law Enforcement Innovation Center. Funding for the Safe Surfin' Foundation comes from corporate and private tax-deductible donations. Safe Surfin' seeks donations from individuals and corporations to further its mission. Safe Surfin' supporters include Concerns of Police Survivors (C.O.P.S.), HighCOM Security, Inc., Lynchburg Nissan, Moose International, the National Rifle Association, Walmart, Women of the Moose International, and WoodmenLife; as well as notable individuals such as Armand Assante, Erik Estrada, Jason Crabb, Kathy Ireland, Ralph Stanley II, Ray Pillow, Timothy Peters, Tony Schiena, and Shaquille O'Neal.
The Safe Surfin' Foundation is a tax-exempt 501(c)(3) organization as recognized by the Internal Revenue Code. All donations are tax-deductible.